Clear Vision & Maintained Values
Our Story
Established in 2007, Visual Connections (VC) is a Center for Veterans Enterprise (CVE)-verified, Service-Disabled, Veteran-Owned Small Business (SDVOSB); a Small Business Administration (SBA)-certified Historically Under-utilized Business Zone (HUBZone) company; a Minority-Owned Business; and a Small Disadvantaged Business. We are also an approved Maryland Minority and Disadvantaged Business Enterprise, a Massachusetts Disadvantaged Business Enterprise, a Rhode Island Minority and Disadvantaged Business Enterprise, a District of Columbia Disadvantaged Business Enterprise, an Alabama Minority and Disadvantaged Business Enterprise, a Florida Minority and Disadvantaged Business Enterprise, and a Virginia Minority and Disadvantaged Business Enterprise.
The company was founded by our CEO Frederick Deese in a response to a need he saw for IT services consulting —particularly in the area of Section 508 development and remediation. Section 508, an amendment to the United States Workforce Rehabilitation Act of 1973, is a federal law mandating that all electronic and information technology developed, procured, maintained or used by the federal government be accessible to people with disabilities. Visual Connections specializes in all aspects of Section 508; we help our clients understand 508 remediation and develop front-and back-end web applications accessible to people with disabilities.
With the company's initial success, it quickly grew to offer application design, system integration, business process engineering, Health IT services, data analytics, and Artificial Intelligence (AI) solutions. Eventually Visual Connections also expanded into the telecommunications, cabling, networking, and video surveillance services space.
Our expertise across multiple disciplines allows us today to deliver dynamic solutions that solve significant and complicated challenges and improve upon processes for our Federal, State and commercial customers.
Our team of award-winning leaders and employees are individual experts in their fields, but most importantly, they are problem solvers deeply committed to delivering quality work. They are enthusiastic with a steadfast work ethic, good business judgment, and strong, innovative instincts. They supervise and partner with teams of specialized program and portfolio managers, business analysts, systems architects, and other expert personnel who work with our clients to manage complex project challenges.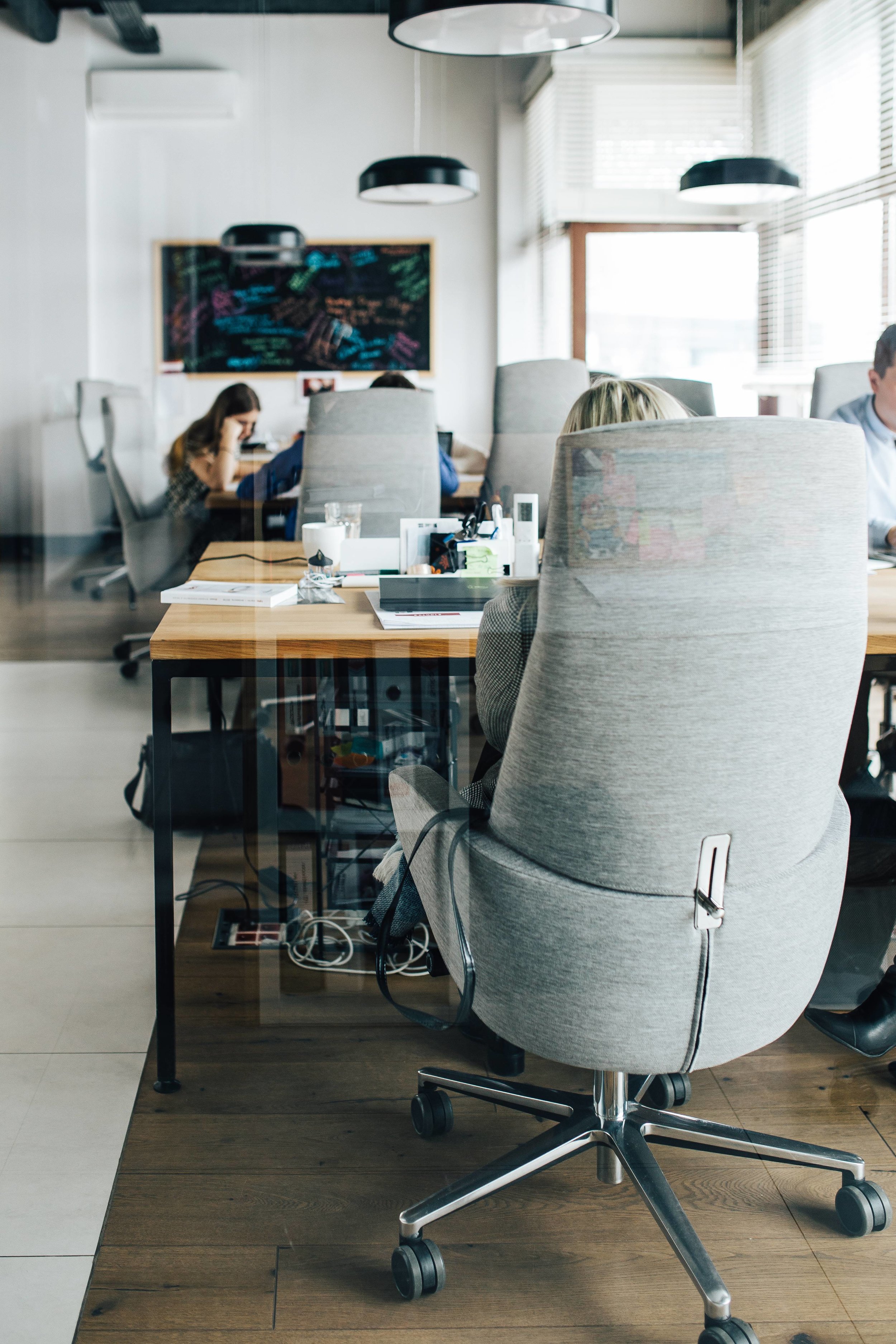 Our Approach
As part of our commitment to making our clients' experiences positive and productive, we adhere to a four-tiered project management and quality assurance management model: Project Planning, Project Monitoring and Control, Communication and Report Management, and Quality Assurance Management.
Project Planning
Our planning includes a project kickoff meeting with team members where we outline and validate project parameters and objectives. VC provides regulatory approaches and tools that describe practices in planning and oversight of the objectives, scope of work, budget, project schedule, and other details. Project plans are primarily output oriented and concerned with deciding in advance what, when, how, and who will take the necessary actions to accomplish established objectives.
Project Monitoring and Control
To ensure delivery, profitability, and the overall success of your project, VC identifies and assesses risks early on and continues to define mitigation strategies throughout the duration of the project. By identifying and prioritizing risks, we can implement actions to avoid or reduce adverse effects. VC understands that the process of monitoring and controlling project work is fundamental to completing the project on-time, within scope and cost.
Communication and Report Management
Maintaining clear and consistent communication with our clients and stakeholders is critical to project success at every stage. From tailoring a clear message, to managing communication channels, our reporting and communication approach ensures your project stays on track.
We establish an accountability framework that keeps you informed and involved via regular briefings and status reports to ensure the project's success. Our approach defines the expected types of communication (email, face to face meetings, etc), the frequency (daily, weekly, etc.) and the responsible parties who will circulate the information.
Quality Assurance Management
VC has implemented a quality management system that includes policies, procedures, qualitative metrics, and a quality management plan that ensures consistency across our organization and consists of the creation of reliable deliverables. Regular program/project audits by our Quality Management Team identify process improvement opportunities from program/project initiation through close-out.
Commitment to Customers
Our success is dependent on earning and maintaining the trust and confidence of our clients, partners, and employees, which we do by adhering to our commitments and reaching company goals through honorable conduct.
Ethics & Standards
At Visual Connections, we have worked diligently to build trusted relationships with our clients, partners, agencies, and employees, with honesty and integrity as the cornerstone of every aspect of our business.
We work in compliance with all applicable laws and regulations, including the special requirements that apply to government contracts and transactions.